Pilot Molds in Calgary and throughout Alberta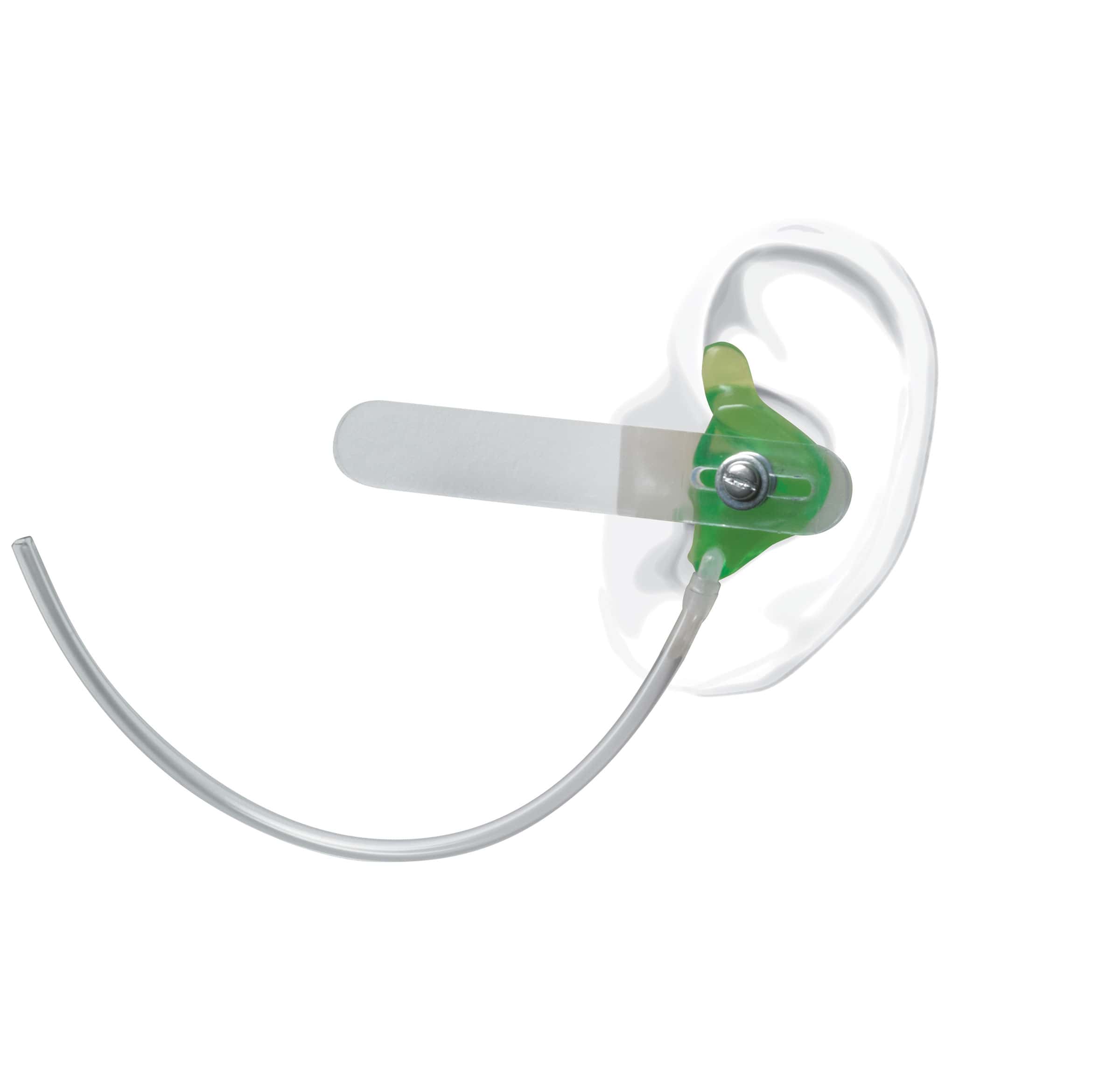 Pilot molds are custom earpieces designed to connect with a pilot's headset and provide optimal comfort and convenience. The receiver-style ear mold, made of acrylic or soft vinyl, includes an adjustable bar to which an aviation headset boom microphone can easily be attached. The mold also comes with a plastic sound tube that connects to the headset's receiver and transmits sounds directly into the ear canal.
What are the advantages?
An aviation headset is a vital piece of gear that allows pilots to relay information to one another and stay in contact with air traffic controllers. Here are the benefits of opting for custom pilot molds:
These molds allow pilots to transmit and receive important information without the need to wear a bulky headband and ear pads. The custom design of the molds allows for a fit that perfectly contours the ear and consequently enhances comfort. This is particularly beneficial during long flights.
The custom fit of pilot molds means they'll remain secure in the wearer's ear regardless of turbulence and other jostling in environment. The tight seal also provides better soundproofing than generic ear pieces, which allows the wearer to clearly hear all transmissions in a noisy cockpit or control tower.
The adjustable bar included with pilot molds makes it easy to connect this device to a compact headset and adjust the angle of the microphone to ensure comfort and clear transmissions. The molds are also available in a variety of colours.
Who can benefit?
These custom ear molds are specifically designed for airline pilots and air traffic controllers who rely on communication headsets to transmit crucial information about flight plans, weather and technical difficulties. The custom design ensures optimal comfort, which is essential during lengthy flights or for tower controllers who work long hours.
Although custom pilot molds provide a seal against ambient noise, they're also available with a vented feature for air traffic controllers who need to be able to hear what's going on around them while maintaining contact with pilots over the radio.
How are they made?
Custom pilot molds are made using an impression of the ear canal and outer ear.
To make an impression, the audiologist will begin by checking the ear then inserting a piece of foam or cotton in the ear canal to protect the eardrum from the impression material.
Once it hardens, the impression is gently removed and sent to a laboratory. This is where the mold is made and connected to the adjustable bar and sound tube. A final fitting with an audiologist will ensure the mold fits properly and doesn't cause discomfort.
Where can you learn more?
In addition to our regular hearing care services, the team at Soundwave Hearing Care offers custom pilot molds. We also provide custom communication molds to facilitate two-way radio transmissions. To learn more, or to schedule an appointment with an audiologist, contact us today. We have clinics to serve our Alberta patients in Calgary, Grande Prairie, High River and Lethbridge.