The 4 Myths about Hearing Loss
Have you been avoiding your routine hearing test? Oftentimes, people avoid hearing tests because of myths they think are true when asking themselves the most common 4 questions about hearing loss. Soundwave Hearing Care is dedicated to your hearing ability by offering hearing tests and hearing aid solutions to our patients in Calgary, Grande Prairie, High River, and Lethbridge areas. Before you put off making your appointment once again, take a look at the common myths we've collected for you!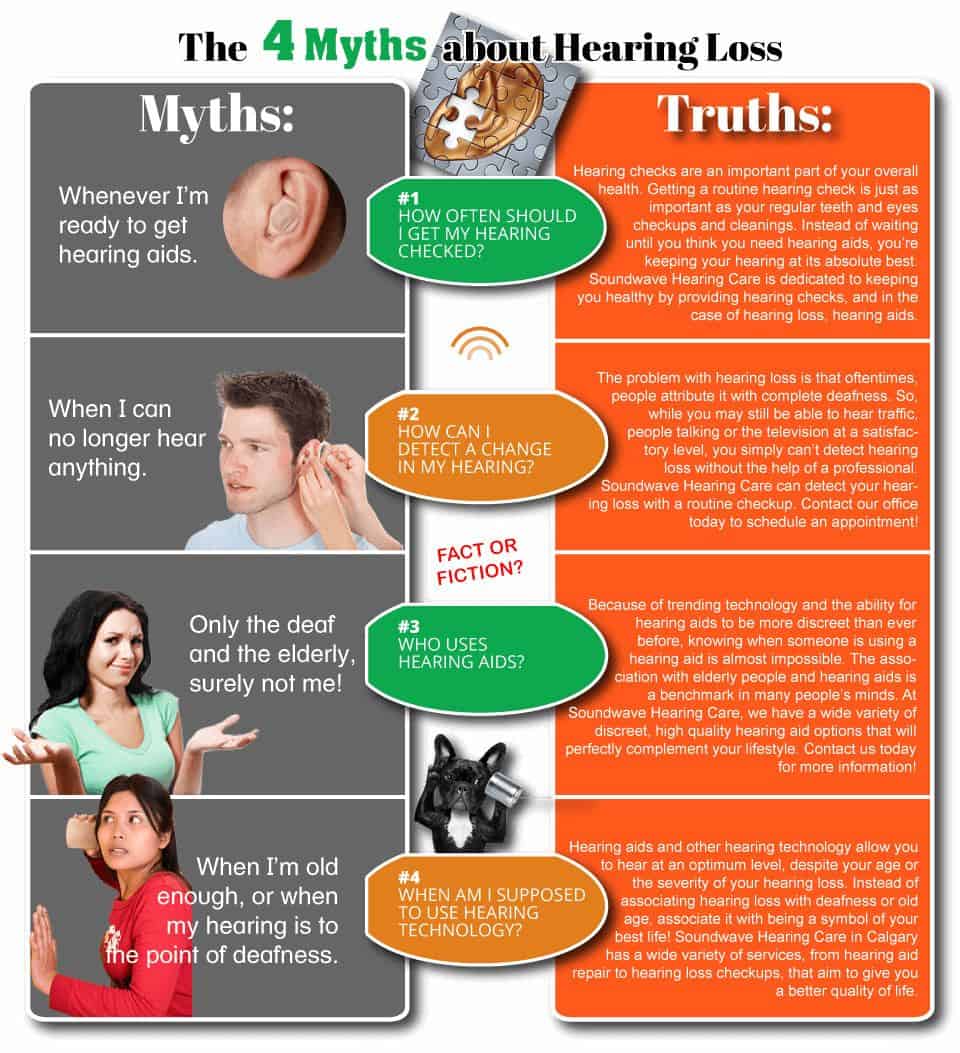 For more information about the services offered by Soundwave Hearing Care in Calgary, give our office a call today.