New Ford N95 Mask by Ford Can Help People With Hearing Impairment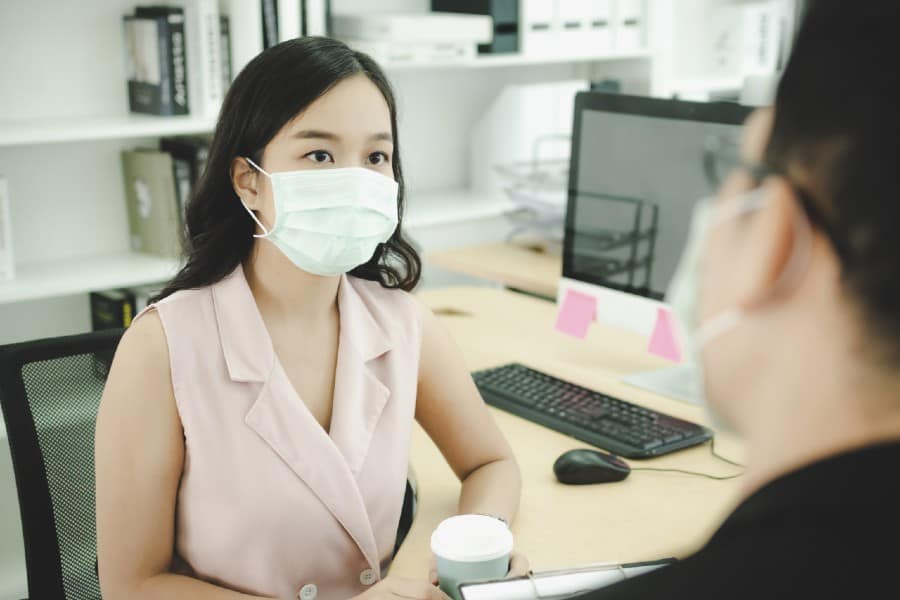 When you think of Ford, you probably think of the numerous cars they've come out with in the last century. You probably also think of how Henry Ford introduced the assembly line in 1913 and forever changed the world.
So when it comes to face masks, you wouldn't expect them to throw their name in the ring. But to the surprise of many, Ford's coming out with a new N95 mask that'll significantly improve things for those who are hard of hearing and/or need to see facial expressions.
Curious about the new Ford N95 mask? Then read on. We'll give you a quick overview in this article.
About the Ford N95 Mask
In the early days of the COVID-19 pandemic, we already had some clear masks available. However, they offered minimal protection.
Ford's designed and created clear N95 masks, and currently, the patent is pending. What's fantastic about these masks is that it's see-through yet doesn't cost much to purchase. In addition, they're reusable respirators, which means you can cut down on waste too.
The Ford N95 respirator mask offers top-notch protection because they're airtight. They fit snugly and have a carefully designed filtration system so that exhalations aren't distributed around the mask wearer.
This offers extra protection from airborne particles, which are key players in spreading the virus. In fact, NIOSH-approved N95 masks can filter out at least 95% of airborne particles!
Testing was done on these masks in the winter and distribution of the Ford N95 mask should happen sometime in spring. It's not known whether these masks will be sold or donated.
How the Ford See-Through Mask Will Help The Hard of Hearing
To this day, there's still a mask mandate in Canada. This definitely slows the spread of the coronavirus and most people mask up without a second thought.
But for those who have hearing loss i, it can really put a damper on normal everyday life. Suddenly, going to the grocery store or any shop becomes almost impossible, as you can't tell what people are saying or what facial expressions they have behind their masks.
The Ford clear mask removes these obstacles by allowing you to read other's lips. It'll also let you read facial expressions better and pick up on social cues with less difficulty.
These masks will put the human side of shopping back in your life. Not only will you be able to see facial expressions, but you'll also be able to exchange smiles with everyone to get that much-needed connection.
Going out to run errands and interact with other people won't be such a challenging task anymore. This will cut down on confusion, make you feel confident about handling everyday tasks, and put the human side of things back, all while staying safe from the coronavirus.
Get Help With Hearing Loss
If you believe you have a hearing loss, then you'll want to be checked out by a professional.
Having hearing loss doesn't mean you have to live with a lower quality of life. Contact us now to schedule an appointment at our Calgary, Lethbridge, Grande Prairie or High River audiology clinic.
All the blogs are reviewed and edited by our clinic's lead audiologist, Dr. Anne Wooliams. Dr. Woolliams is an experienced audiologist specialized in pediatric audiology, auditory processing, and tinnitus/sound sensitivity therapy. She is dedicated to providing top-notch hearing care and helping her clients improve their language and communication abilities. Dr. Woolliams' expertise in literature and linguistics, combined with her passion for helping people improve their language and communication, make her an incredibly valuable asset in the field of audiology. Learn more about Dr. Woolliams.