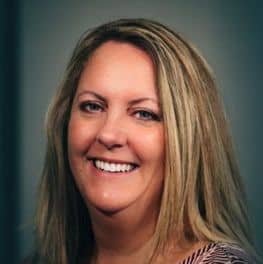 Dr. Anne Woolliams
B.A., M.Sc., Au.D.
Dr. Woolliams made her way to Calgary from her hometown of Salmon Arm via university training in Montreal, Halifax, and Pennsylvania. She studied Canadian Literature and Linguistics and then found her calling in Audiology. Her favourite areas of client care are pediatrics, auditory processing, and tinnitus / sound sensitivity therapy. She remains true to her Literature and Linguistic roots as an Audiologist and is fascinated with how words can change everything—from reading a beautifully written passage, to seeing the joy on a child's face as they hear their mother's voice for the first time. It truly is the power of language that drives what Dr. Woolliams does – language is the epicenter of the human experience! She loves to help her clients discover and keep their language and communication alive with the best of hearing care.
---
Credentials
Education
B.A.: McGill University
Au.D.: Salus University
M.Sc.: Dalhousie University
Professional
R.Aud, Aud(C), FAAA
Doctor of Audiology
Faculty
University of British Columbia, Assistant Clinical Professor, School of Audiology & Speech Sciences
I enjoy working with clients and helping them to enrich their lives with improved hearing abilities. I strive to maintain the highest standard of education, integrity, honesty and compassion so that each client receives the best possible hearing care, combining both the most up-to-date hearing device technology and the most effective hearing rehabilitation and follow-up.
Dr. Anne Woolliams