How To Be A Better Listener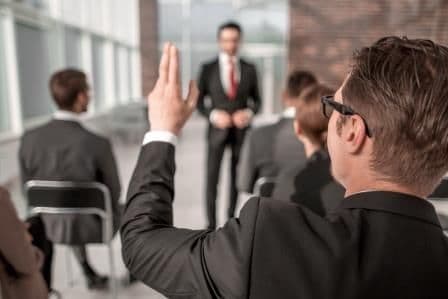 While having a hearing impairment makes communicating with others difficult, it's not the only reason you're not listening.
Hearing aids will help you hear, but becoming a better listener requires effort.
Causes of poor listening
Distraction is one of the main causes of poor listening. Here's why:
You can't hear what others are saying. This might be caused by a loud environment or hearing loss.
You're more interested in what you want to say than in what the other person is saying.
You're thinking about other things.
How to be a better listener
Here are a few tips that will make you a better listener.
Listen to learn. What the other person is saying is as important as what you want to add. Don't just wait for your turn to talk. Instead, actively listen to what's being said.
Avoid distraction. Put your smartphone away and turn off the TV to minimize sources of distraction.
Ask questions. You'll gain more insight into what the other person is saying to you.
Don't interrupt. Not only is it rude, you might also miss the point of what the other person is trying to say.
Repeat what you heard. Before responding, summarize what the other person said. This allows you to be sure that you understood them.
Improve your listening skills
Here are some tips for improving your listening skills when you have hearing loss.
Look at the person when they speak. You'll have a better grasp of what they're saying if you can see their mouth moving and their facial expressions. Wear your glasses if necessary.
Acknowledge your hearing loss and let others know what you need to fully understand them.
Don't monopolize the conversation. Give the other person as much speaking time as you take.
If you've missed something, ask for clarification. You might want to ask the person to rephrase what they said to allow you to grasp the information better.
Learn about hearing solutions like hearing aids or look into getting an FM device from an audiologist in Calgary. Getting a hearing aid and scheduling regular audiology appointments will allow you to get the most out of your interactions.
Don't allow your partner, child or anyone else to get in the habit of answering for you.
Audiologists in Calgary
If you think hearing loss is preventing you from listening effectively, visit one of our Soundwave Hearing Care clinics. Our audiologists can fit you with a hearing aid that will help you interact with others. Our locations in Calgary, Grande Prairie, Lethbridge and High River allow us to help as many Albertans as possible. Call us today to make an appointment.
All the blogs are reviewed and edited by our clinic's lead audiologist, Dr. Anne Wooliams. Dr. Woolliams is an experienced audiologist specialized in pediatric audiology, auditory processing, and tinnitus/sound sensitivity therapy. She is dedicated to providing top-notch hearing care and helping her clients improve their language and communication abilities. Dr. Woolliams' expertise in literature and linguistics, combined with her passion for helping people improve their language and communication, make her an incredibly valuable asset in the field of audiology. Learn more about Dr. Woolliams.