The Link between Dementia and Hearing Loss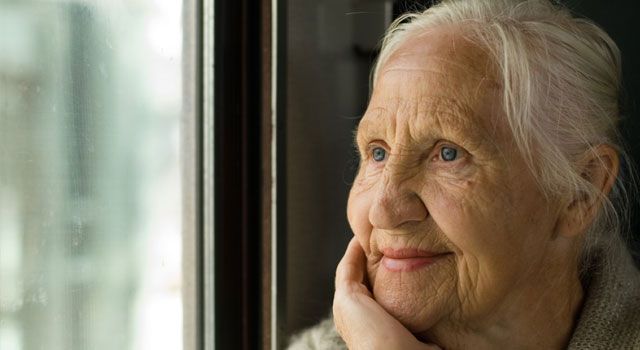 Does Your Alzheimer's Afflicted Loved One Need a Hearing Aid?
Several studies have reported a direct link between older adults who suffer from hearing loss and Alzheimer's disease. As hearing loss worsens, the risk of developing Alzheimer's or dementia increases, particularly amongst those with a hearing impairment greater than 25 decibels. Chances of developing dementia are doubled for those who have mild hearing loss; tripled for those with moderate hearing loss; and quadrupled for those with severe hearing loss.
What is the Connection between Both Conditions?
It has been speculated that, over time, those who suffer from hearing loss may put too much strain on the brain as they try to decipher sounds. This can overwhelm the brain and leave them more susceptible to developing dementia. Moreover, social isolation, which is common among the hearing impaired, can also trigger Alzheimer's and other cognitive illnesses.
It has also been suggested that hearing loss can worsen symptoms of dementia for those who have already been diagnosed with the disease. This can include the inability to undertake new responsibilities, being less attentive, impatience, annoyance, hostility and depression, just to name a few. Studies are currently in the works to understand if and how hearing aids may be able to hinder Alzheimer's or dementia through enhanced hearing capabilities.
Hearing loss develops gradually, which is why it's important to have your hearing screened in your mid-40s.
Detecting hearing loss early means you have a better chance of treating it or stopping its progression.
Monitoring your hearing now can help prevent several other health problems as you age, and ensure you have better hearing in your senior years.
Visit Your Local Hearing Clinic for a Customized Hearing Aid in Calgary
Are you concerned about your hearing or feel that you do not hear properly? Don't wait to book your hearing test. Soundwave Hearing Care is a leader in comprehensive adult hearing tests and hearing aids in Calgary, as well as a unique provider of outstanding hearing health care for children of all ages.
When you visit us, your diagnostic hearing test will be conducted by an experienced member of our clinical team and you will be provided with a thorough interpretation of the results. This includes a written report with recommendations and therapy options for you and for your doctor, if necessary. Our quick and accurate hearing screening test can provide you a snapshot of your hearing thresholds so you can understand the extent of your hearing loss or for employment requirements, pilot and commercial driver licensing purposes.
Speaking to an audiologist in Calgary will help detect any hearing issues and prevent them from worsening. Use our online form to book your hearing test or visit one of our convenient locations to learn more about a customized hearing aid that will improve your hearing ability.