3 Ways To Protect Your Hearing During Leisurely Activities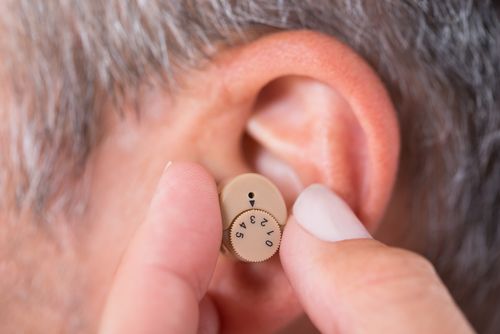 We've all had to deal with people in our lives that are just a little bit too loud'97all the time. It's important to protect your hearing and keep any irreversible damage from happening.
While there are ways to compensate for hearing loss, it's always better to mitigate the damage before it's done. At Soundwave Hearing Care, we take pride in our ability to help you with your hearing loss. Let our experts walk you through what you can do to protect your hearing while taking part in everyday activities.
Use subtitles and closed captions
If you live with someone who has experienced a significant level of hearing loss, things around the house can get pretty noisy. One of the most difficult things to deal with is how loud they set the volume when they watch TV. Lucky for you, there is a solution! Instead of having them turn the volume up to near deafening levels, encourage them to use closed captions and subtitles to follow along with their favourite shows. This will let them lower the volume while simultaneously avoiding further hearing damage for themselves and providing some peace and quiet for those around them.
Improve your movie-going experience
Unfortunately, you can't benefit from using closed captions at the movie theatre'97or can you? If you've suffered from significant hearing damage, there are apps available on your phone that provide closed captions for new releases in the theatre. Another option is for you to get there early and find the perfect spot where the sound is balanced to provide you with the most effective movie listening experience.
Invest in a hearing aid for concerts and sporting events
Closed captions and phone apps won't really help you when it comes to attending sporting events and concerts. Luckily, there are other options. Investing in a hearing aid is a great way to improve your hearing significantly. Many hearing aids have a setting specifically designed for concerts and loud public events. If you suffer from hearing loss, call us today for tests and find the right solutions here at the clinic in Calgary.
If you're in Calgary and require hearing aid and audiology solutions, make an appointment with Soundwave Hearing Care. For more information regarding our services, visit us here.
All the blogs are reviewed and edited by our clinic's lead audiologist, Dr. Anne Wooliams. Dr. Woolliams is an experienced audiologist specialized in pediatric audiology, auditory processing, and tinnitus/sound sensitivity therapy. She is dedicated to providing top-notch hearing care and helping her clients improve their language and communication abilities. Dr. Woolliams' expertise in literature and linguistics, combined with her passion for helping people improve their language and communication, make her an incredibly valuable asset in the field of audiology. Learn more about Dr. Woolliams.