4 Tips For Preventing Hearing Loss In Your Children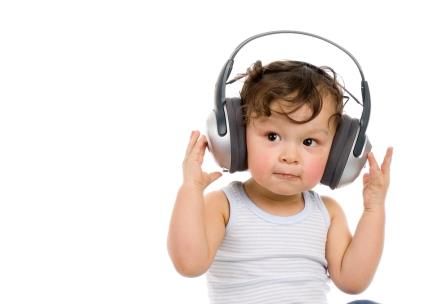 Hearing loss in children is of particular concern today, owing to the widespread use of personal audio devices.
In response to this growing issue, the World Health Organization (WHO) established the World Hearing Forum (WHF), an advocacy network that promotes ear and hearing care.
To prevent hearing loss in your own children, you must take the necessary precautions. Here are four things every parent should do.
1. Educate your kids about hearing loss
Instill in your children the value of hearing and teach them about how loud noises can impact their ability to hear. This is a lesson that's worth reiterating to them whenever you have the chance. And you might consider using occasions like World Hearing Day to pass on the message. This campaign organized by the World Health Organization takes place annually on March 3. There's a new theme every year and a number of interesting posters, infographics and presentations are featured on the WHO website.
2. Teach your kids to listen safely
Teach your kids to keep the volume down when watching TV and listening to music (especially when doing so with headphones). And teach them to take listening breaks.
You should also instruct them to cover or plug their ears when suddenly bombarded with very loud noises, such as the sound of a siren, lawn mower or blender.
3. Have them use hearing protectors
Situations may arise in which your child will require hearing protectors. For example:
When attending loud events such as concerts, sporting events and auto races
When riding a dirt bike, all-terrain vehicle or snowmobile
When attending a fireworks display
Have your children wear earplugs or earmuffs during these types of events. Earplugs are more discreet (there are ones designed specifically for children) but for babies and very young children, earmuffs are often the better choice as they're less intrusive and easier to keep track of.
4. Have their hearing checked periodically
Hearing problems can be overcome if they're caught early, so it's important to schedule regular hearing exams for your child.
Professional hearing tests in Calgary
For a complete hearing test in Calgary, you can trust the audiologists at Soundwave Hearing Care. Our experienced audiology team will test your child's hearing and provide the results, complete with recommendations and therapy options for you and your doctor to consider. We also offer the service of hearing aid and hearing device fittings. For the best hearing aids and superior hearing impairment solutions in Calgary, contact us today.
All the blogs are reviewed and edited by our clinic's lead audiologist, Dr. Anne Wooliams. Dr. Woolliams is an experienced audiologist specialized in pediatric audiology, auditory processing, and tinnitus/sound sensitivity therapy. She is dedicated to providing top-notch hearing care and helping her clients improve their language and communication abilities. Dr. Woolliams' expertise in literature and linguistics, combined with her passion for helping people improve their language and communication, make her an incredibly valuable asset in the field of audiology. Learn more about Dr. Woolliams.