Feeling Down? Get Your Hearing Checked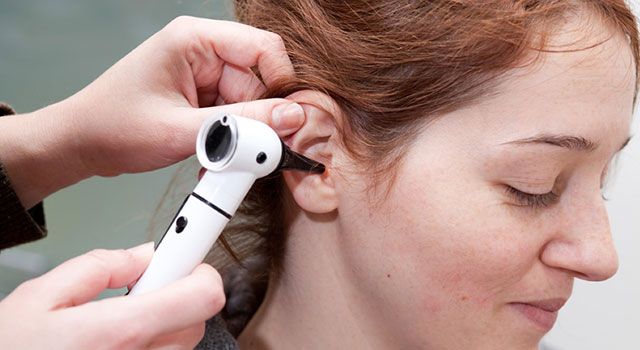 Mental health is a serious issue that affects Canadians from all areas and of all ages. Whether you or someone you know needs help, it is important to explore all possibilities for a more balanced and joyful life.
Many recent studies are showing that depression may be connected to untreated hearing loss. If you need help regulating or boosting your mood, consider the advantages of good overall health and schedule a hearing test at Soundwave Hearing Care. Whether you discover you need hearing aids in Calgary or get peace of mind confirming that you can hear properly, you only stand to gain from visiting a hearing professional.
How Hearing Aids can Improve Your Mood and Quality of Life in Calgary
Hearing loss can be difficult to deal with and hard to identify. It can also have a big impact on more than just your ears. Here are a few of the ways researchers have found that hearing aids can have a positive impact on mood and lifestyle:
Reduce stress. If you are constantly straining to hear, surprised by people entering your space, or worried about missing something, you are probably subconsciously dealing with a lot of physical stress. This stress can drain your energy and take its toll on your physical and mental health. Even if you have not identified difficulty hearing, a hearing test may reveal that you are suffering from hearing loss. Hearing aids can provide stress relief by making even simple daily tasks less taxing.
Better relationships. Communication is essential for a balanced, nuanced, and loving relationship. If someone has difficulty hearing, it can make it challenging for them to connect with new friends, understand loved ones, and continue to engage and contribute in group settings. Clear hearing means easier and more rewarding communication, which supports your overall satisfaction with your relationships and your life.
Enjoyment. Whether you have always loved music, can't get enough television, or love playing with the kids in your family, all of your activities get better when you can hear clearly. Interact more easily, hear every single note, and avoid rewinding for missed dialogue. Get the most out of your days by hearing everything with clarity the first time.
Hear better and feel better. Come visit the hearing health professionals at Soundwave Hearing Care for a convenient hearing test. We offer a range of hearing aids in Calgary for most hearing loss concerns. No matter the degree of your hearing loss or particular concerns, we can find a solution.
Use our online form or visit one of our convenient locations today.
All the blogs are reviewed and edited by our clinic's lead audiologist, Dr. Anne Wooliams. Dr. Woolliams is an experienced audiologist specialized in pediatric audiology, auditory processing, and tinnitus/sound sensitivity therapy. She is dedicated to providing top-notch hearing care and helping her clients improve their language and communication abilities. Dr. Woolliams' expertise in literature and linguistics, combined with her passion for helping people improve their language and communication, make her an incredibly valuable asset in the field of audiology. Learn more about Dr. Woolliams.