Great Apps for Parents of Hard-of-Hearing Children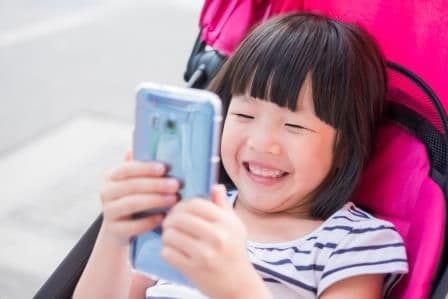 Modern technology has changed the way kids learn. Apps made for smartphones and tablets offer useful resources for children in a variety of special situations. If you're the parent of a hard-of-hearing child, it's important you give them the best tools to help them develop their communication skills. These are the best apps for children with hearing difficulties. All of them are available for iOS and Android devices.
Language games
These apps will help build your child's language and listening skills.
Hear Coach
Developed by Starkey Hearing Technologies for older kids and adults, this app features games designed to improve the user's ability to understand speech in noisy environments. Increasingly difficult levels are unlocked as performance improves.
Splingo's Language Universe
In this game, kids aged 18 months to four years old learn language and listening skills while helping Splingo the alien build a spaceship. Created by speech and language therapists, this game features four levels for kids at different developmental stages.
Decibel readers
Use these apps to determine if the noise levels in your environment are detrimental to your child's hearing health.
Decibel X
This app uses pre-calibrated measurements to turn your phone into a professional sound meter. The intuitive interface makes it simple to find out how loud your surroundings are.
Too Noisy Pro
Originally created to help teachers control noise levels in the classroom, this app uses changing graphics to indicate when the environment has become too loud. Children respond well to the app's signals and you can adjust the sensitivity for loud and quiet activities.
Sign language apps
If your child would benefit from learning American Sign Language (ASL), these apps can help.
Baby Sign and Learn
Babies and toddlers love to learn sign language from the adorable characters in this app. It can be used to learn five different sign languages from around the world, including ASL, which is commonly used in Canada.
The ASL App
Created by deaf people, this app is the best way to learn conversational ASL. You can control the speed of the video to learn at your own pace. People of all ages will benefit from this app.
Visit a hearing clinic for a hearing test
If you're worried that your child has hearing impairment, it's important to bring them to an audiologist for a pediatric hearing assessment. At Soundwave Hearing Care, we take hearing health seriously. We provide testing and hearing aids for adults and children at our clinic in Calgary, Lethbridge, Grande Prairie and High River. Make an appointment today at the location closest to you.
All the blogs are reviewed and edited by our clinic's lead audiologist, Dr. Anne Wooliams. Dr. Woolliams is an experienced audiologist specialized in pediatric audiology, auditory processing, and tinnitus/sound sensitivity therapy. She is dedicated to providing top-notch hearing care and helping her clients improve their language and communication abilities. Dr. Woolliams' expertise in literature and linguistics, combined with her passion for helping people improve their language and communication, make her an incredibly valuable asset in the field of audiology. Learn more about Dr. Woolliams.