Soundwave Hearing Care: helping you navigate through a pandemic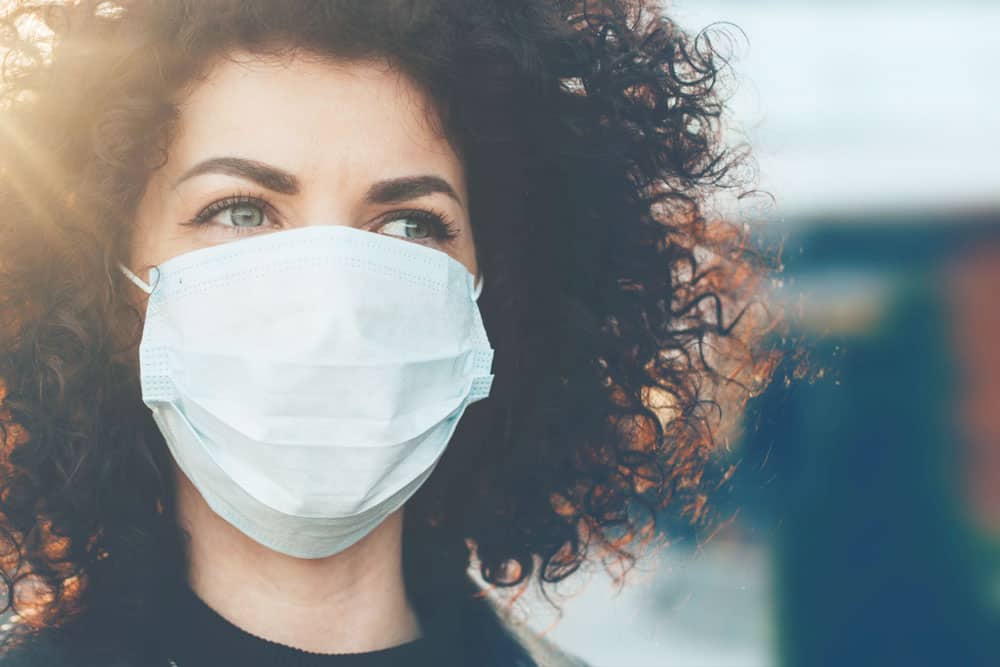 The COVID-19 pandemic has made wearing a mask a regular part of everyday life. While putting one on can help protect you from the virus, it can also make communication more difficult. This is especially true for people with a hearing impairment.
Soundwave Hearing Care recognizes that many of our clients are currently facing a difficult time. However, we're happy to offer our assistance and want to do everything we can to help you navigate through this confusing time. Here are some concerns you may have and some advice about what you can do to alleviate difficulties.
Communicating with others
Mask-wearing muffles everyone's speaking voice, making it harder for people with hearing loss to understand what's said. Additionally, people who are used to reading lips to help them make out what people are saying are no longer able to rely on this useful method of discerning speech.
When trying to communicate with someone wearing a face mask, moving to a quiet space will allow you to more easily concentrate on the conversation. If you're not sure you heard the person correctly, clarify with them by asking a yes or no question.
In addition, there are several things you can do to ensure that others understand you when you're wearing a face mask. Most importantly you should speak a little louder, use your hands and body language to emphasize your message, and ask the other person if they understood you.
If all else fails, consider writing down what you're trying to say to make sure the other person gets the message.
For further tips, read our blog post about talking to people when wearing a face mask.
Uncovering undiagnosed hearing loss
Because hearing loss tends to be gradual, it's not uncommon for people to live for years with a hearing impediment without knowing it's there. Unfortunately, the regular wearing of face masks has made it abundantly clear to many people that it may be time for a hearing aid. If you think your hearing is impaired, it's important to schedule a hearing test.
A hearing clinic you can rely on
Soundwave Hearing Care provides comprehensive hearing testing. In addition, we offer hearing aid services and can recommend a device that meets your needs. All of our locations also offer contactless pick up for when your new hearing device is ready. Contact us today to schedule an appointment with an audiologist at our Calgary, Lethbridge, High River or Grande Prairie clinic.
All the blogs are reviewed and edited by our clinic's lead audiologist, Dr. Anne Wooliams. Dr. Woolliams is an experienced audiologist specialized in pediatric audiology, auditory processing, and tinnitus/sound sensitivity therapy. She is dedicated to providing top-notch hearing care and helping her clients improve their language and communication abilities. Dr. Woolliams' expertise in literature and linguistics, combined with her passion for helping people improve their language and communication, make her an incredibly valuable asset in the field of audiology. Learn more about Dr. Woolliams.