Hearing Loss in Babies: What You Need to Know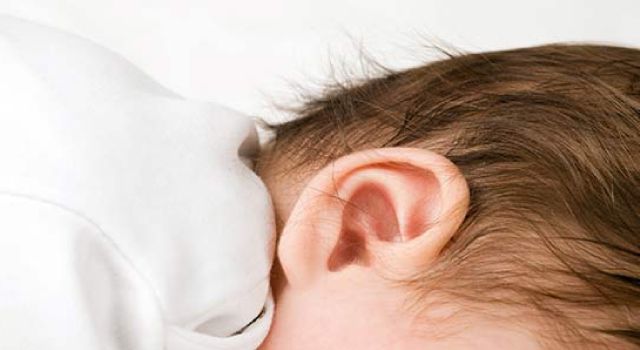 Hearing loss is not always a condition that comes with age. In fact, infants can be afflicted with it just as much as adults.
Infants can lose their hearing in just one ear, partially or both ears depending on the cause.
What Causes Hearing Loss in Infants?
Hearing loss in infants is not very commonly seen at birth and is more likely to develop as the child gets older. Sometimes loss can occur in one or both ears and be mild to severe or profound (which is akin to being completely deaf). Sometimes the hearing loss will progress over time, while for some children it can remain steady.
There are risk factors that can increase the likelihood of hearing loss in an infant, including:
Family history
Low birth weight
Hearing loss can also occur when there is an issue in the outer or middle ear. These problems may hinder soundwaves from passing through. These issues can include:
Birth defects that impact the structure of the canal or middle ear
Wax buildup
Buildup of fluid behind the eardrum
Injury or rupture of eardrum
Objects stuck inside the ear canal
Scars from infections
Issues with the inner ear can also lead to hearing loss, such as:
Tumors
Structure problems with the inner ear
Infections
Genetic disorders
Exposure to toxic chemicals
How Can I Tell if My Baby is Losing Hearing?
Diagnosing hearing loss in infants is difficult, especially because an infant cannot tell you that they are having difficulty hearing. As a parent, there are some symptoms you can look out for to tell you if your child is hearing properly. These include:
Your infant does not startle at loud noises
Your infant does not respond to familiar voices or shows limited reaction when being spoken to
As your child gets older, they are not meeting the verbal milestones (single words by 15 months, simple two-word sentences by age two).
Living With Hearing Loss
Your child's hearing loss may be difficult to deal with, but it does not have to impact the rest of their lives. In fact, there are timely steps you can take to help your child cope with limited or profound hearing loss. Technological advancements in hearing aids and other devices combined with speech therapy can help your child live a rewarding life, regardless of hearing loss.
If your child is suffering from hearing loss, bring them to our hearing clinic in Calgary. Here we can assess their hearing levels and equip them with a hearing aid so that they can still learn in school, have fun and even communicate properly. Contact us online or visit one of our convenient locations.
All the blogs are reviewed and edited by our clinic's lead audiologist, Dr. Anne Wooliams. Dr. Woolliams is an experienced audiologist specialized in pediatric audiology, auditory processing, and tinnitus/sound sensitivity therapy. She is dedicated to providing top-notch hearing care and helping her clients improve their language and communication abilities. Dr. Woolliams' expertise in literature and linguistics, combined with her passion for helping people improve their language and communication, make her an incredibly valuable asset in the field of audiology. Learn more about Dr. Woolliams.