Discover the 'Can-Do You' Treat Your Hearing Loss Now!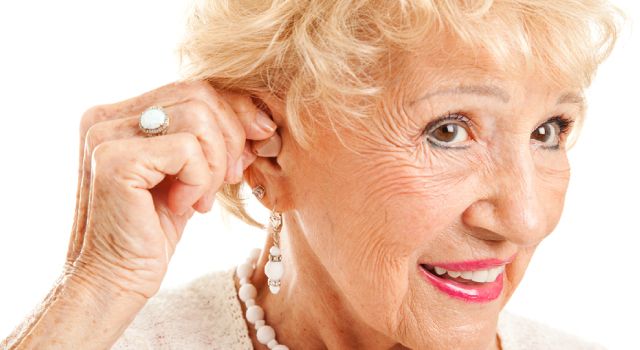 Today's hearing aids are revolutionary and can help improve your hearing and quality of life.
Receiving the diagnosis of hearing loss can be quite life-changing. Research has shown that individuals who suffer from hearing loss and use hearing aids are more likely to be optimistic in their lives, tackle problems enthusiastically, have a strong network of friends and family, and be engaged in their life. To help everyone embrace the '93can-do'94 attitude, BetterHearing.org has released several articles encouraging Canadians to get their hearing checked and see what they can do to avoid living with hearing loss.
Hearing loss does not have to hinder your life. If you have been diagnosed with hearing loss, your hearing specialist is likely to recommend you get hearing aids at your Calgary clinic. Today's hearing aids are revolutionary and can help improve your hearing and quality of life.
6 Reasons to Consider Hearing Aids
Hearing aid technology has come a long way over the past few years. They even appeal to younger individuals that need to supplement their hearing. Hearing loss is just a reality of life, but it does not have to rule your life. If you are living with hearing loss, here are six reasons to consider using hearing aids:
1. Addressing your hearing health may improve your cognitive abilities too. When you use hearing aids, you could slow the decline of cognitive function. In other studies, hearing loss has been linked to dementia and cognitive issues.
2. Today's hearing aids are better than those of the past. You would be surprised how far this technology has come. Today's hearing aids are virtually invisible. They can be placed discreetly inside the ear and they are comfortable enough to wear all day, every day. When you are looking for hearing aids, your Calgary specialists may have wireless units in stock. These can actually stream sound from your smartphone, entertainment system and TV!
3. A hearing aid could improve your earning potential in your career. Using hearing aids could reduce the risk of income loss associated with your hearing problems. In fact, BHI research found that hearing aids reduced income loss by 90 to 100 percent!
4. Aids can mask ringing in the ears. Do you also suffer from ringing in the ears? Tinnitus affects millions of Canadians and is usually accompanied by hearing loss. With the right aid, you can reduce the ringing sensation.
5. Hearing aid owners like their devices. This is important! Most users who own hearing aids (whether older or newer technology) would not leave home without them; and they are happy with their devices.
6. Today's hearing aid users encourage others to find the right aid for them too. When hearing aid users are surveyed, they highly recommend hearing aids to others suffering from hearing loss.
Have Your Hearing Tested and Find the Right Hearing Aids for You in Calgary!
If you have noticed changes in your hearing or you have already been diagnosed with hearing loss, now is the time to improve your life and embrace your diagnosis. Have your hearing tested by a specialist and receive a consultation to find which type of hearing aid is right for you.
Soundwave Hearing Care offers hearing tests and a variety of hearing aids to suit almost any hearing loss concern. From receivers in the canal to behind the ear models and more, we will help you find the right aid to improve your hearing and your quality of life. Contact us online or visit one of our convenient locations.
All the blogs are reviewed and edited by our clinic's lead audiologist, Dr. Anne Wooliams. Dr. Woolliams is an experienced audiologist specialized in pediatric audiology, auditory processing, and tinnitus/sound sensitivity therapy. She is dedicated to providing top-notch hearing care and helping her clients improve their language and communication abilities. Dr. Woolliams' expertise in literature and linguistics, combined with her passion for helping people improve their language and communication, make her an incredibly valuable asset in the field of audiology. Learn more about Dr. Woolliams.