How A Hearing Test Can Improve The Quality Of Your Life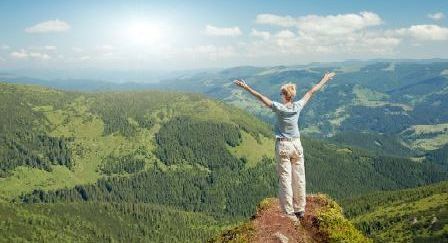 There's a lot to be said about having a happy new year, like making our to-do lists and resolutions – if you're concerned about your hearing or feel that you do not hear properly – a hearing test should be on both.
Research shows that when people address hearing loss it improves their quality of life in many ways. Soundwave Hearing Care is a leader in comprehensive adult diagnostic hearing test. Our accurate hearing screening test by an experienced Audiologist gives infants to adults a snapshot of your hearing thresholds, with a thorough interpretation of the results, a written report with recommendations, and therapy options for you and for your doctor provided as needed.
According to the Better Hearing Institute (BHI), ignoring a hearing loss and leaving it unaddressed can be exhausting, lead to isolation, and has been tied to an assortment of health conditions, including depression, diminished cognitive function, and an increased risk of falling.
However, treating hearing loss beginning with a comprehensive hearing test and correction with professionally fitted and individually programmed hearing aids as recommended by a hearing care professional has a few potential perks – and most say they're happy with the improvements they see in multiple areas of their lives. BHI research shows that those with hearing loss experience:
Improved spirits – people who use hearing aids are less likely to feel down, depressed, or hopeless.
Relationships benefit – people who use hearing aids say it has a positive effect on their relationships. Research also finds that they're more likely to have a strong social network.
Positive outlook – people who use hearing aids are more likely to be optimistic, feel engaged in life, and even get more pleasure in doing things.
Active living – people who use hearing aids are more likely to tackle problems actively.
Better memory – effortful listening due to unaddressed hearing loss is associated with increased stress and poorer performance on memory tests.
So go ahead, make the Better Hearing Institute's resolution and have a hearing test – you'll be glad you did – and when you do, count on Soundwave Hearing Care, we take time to see the whole person, not just the hearing. Soundwave Hearing Care's Audiologists can help you return to an active, engaged life, and scheduling regular hearing tests can be a great way to detect any issues – our first concern is your hearing health. Contact Soundwave Hearing Care in Calgary at 403-270-7425, High River at 403-270-7425, Grande Prairie (Service en français) at 780-538-2744 and in Lethbridge toll free at 1-866-402-5552 today to schedule an appointment.
All the blogs are reviewed and edited by our clinic's lead audiologist, Dr. Anne Wooliams. Dr. Woolliams is an experienced audiologist specialized in pediatric audiology, auditory processing, and tinnitus/sound sensitivity therapy. She is dedicated to providing top-notch hearing care and helping her clients improve their language and communication abilities. Dr. Woolliams' expertise in literature and linguistics, combined with her passion for helping people improve their language and communication, make her an incredibly valuable asset in the field of audiology. Learn more about Dr. Woolliams.