How Excessive Noise Can Affect Your Heart & Hearing Health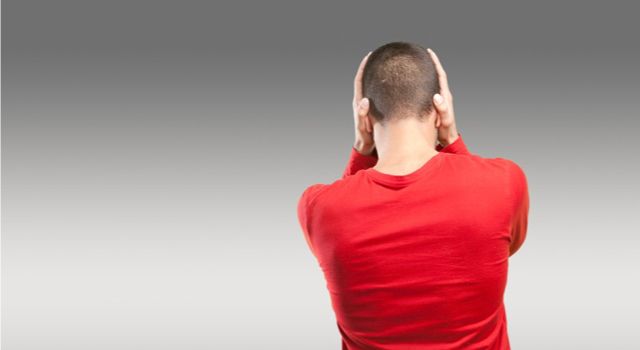 The connection between excessive noise and hearing loss is well known among the general public. But did you know that exposure to loud noises for long periods of time can affect your cardiovascular health as well? Let's take a look at how noise can affect both your hearing and your heart.
Noise & Hearing Loss
Some hearing loss can be a normal part of aging. However, many people living in developed nations have to contend with so much noise over the course of their lives that they are developing hearing loss much earlier and much more severely than would be natural with age.
Loud noises can irreversibly damage structures in the inner ear. This damage has the potential not only impact your ability to hear sounds at that particularly frequency, but across a range of frequencies.
Noise & Cardiovascular Health Problems
Long-term exposure to noise, either in the workplace or simply in one's day-to-day life, has been linked to hypertension and to an increased risk of heart disease. Research is beginning to show that this could be because excessive noise affects the cardiovascular system in much the same way as physical and emotional stress. Both noise and stress result in elevated levels of chemicals which constrict blood flow, causing a strain on the cardiovascular system.
The Connection between Heart & Hearing Health
It is not a simple coincidence that noise is detrimental to both hearing and heart health. Our hearing and cardiovascular systems are so intimately connected that many health care providers are beginning to consider the ear as a window to the heart.
Studies have shown that hearing and heart health are affected by many of the same habits and behaviors. For example, exercise and the consumption of omega-3 fatty acids are both good for the heart and for reducing hearing loss, while smoking, which has long been known to cause cardiovascular issues, has now been linked to hearing loss as well.
Think You Might Have Hearing Loss? It's Time to Visit a Hearing Clinic
If you suspect that you might have hearing loss, then it's time to be pro-active and pay a visit to Soundwave Hearing Care, with hearing clinics in Calgary, Lethbridge, Grande Prairie, and High River. The professional audiologists at Soundwave Hearing Care can catch signs of hearing loss early, let you know about possible treatment options and help prevent more hearing loss in the future.
Check up on both your hearing and your heart health by contacting Soundwave Hearing Care and setting up an appointment today.
All the blogs are reviewed and edited by our clinic's lead audiologist, Dr. Anne Wooliams. Dr. Woolliams is an experienced audiologist specialized in pediatric audiology, auditory processing, and tinnitus/sound sensitivity therapy. She is dedicated to providing top-notch hearing care and helping her clients improve their language and communication abilities. Dr. Woolliams' expertise in literature and linguistics, combined with her passion for helping people improve their language and communication, make her an incredibly valuable asset in the field of audiology. Learn more about Dr. Woolliams.