New Tech 2018 Hearing Aid Accessories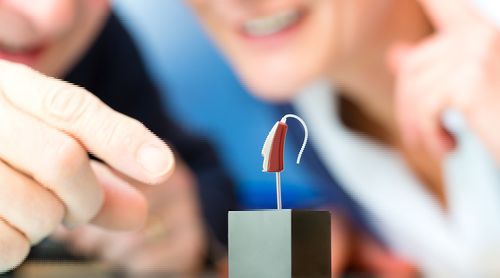 As technology becomes more wireless and integrated, the hearing aid is becoming a more and more important part of people's lives. These days, hearing aids aren't just about amplifying the sound around you.
They're also about controlling which sounds you hear and when. Whether it's focusing on a particular conversation, being aware of the ambient noise around you, or connecting directly with other wireless technologies such as you computer or television, hearing aids and hearing aid accessories are finding solutions to problems you didn't even know you had.
At Soundwave Hearing in Calgary, we're committed to finding the best hearing solutions for our customers. Here's a list of just a few of the latest developments in hearing aid technology:
Starkey Halo 2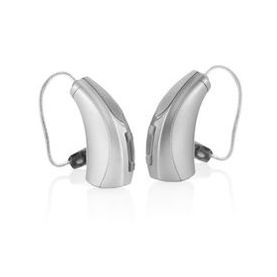 Halo 2 Made for iPhone'ae hearing aids, help you stay connected to the people and things you love most. With the easy-to-use TruLink'aeHearing Control app, Halo 2 is engineered to work specifically with your iPhone, iPad'ae, iPod touch'ae and Apple Watch, streaming phone calls, music, and video audio directly to your ears. And with new processing power that's five times faster, you'll experience music in a whole new way with pure, refined sound
quality.
Phonak Audéo B-Direct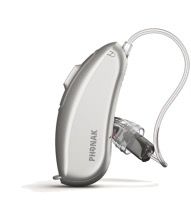 If you're tired of people asking you to turn down the television, you may want to do some research into the Aud'e9o B-Direct. It easily connects wirelessly to your television and other household technologies so you'll be able to hear everything without inconveniencing those around you.
Phonak Roger Pen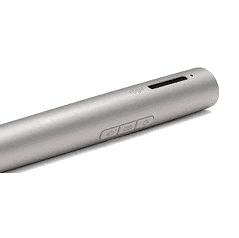 Compatible with almost any cochlear implant or hearing aid, the Roger Pen is a new wireless microphone that offers speech understanding despite ambient noise and over significant distances. Because of its shape, it can be used in a variety of workplace scenarios without drawing attention to itself. It's also Bluetooth compatible.
Phonak Compilot Air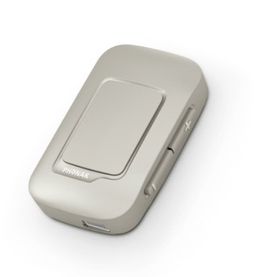 Another small and stylish device from Phonak, the Compilot Air offers great stereo sound streaming without any cumbersome wires. Perfect for use in the office or home, it allows you to stream many sources of audio information directly to your hearing aid wirelessly.
If you need to consult expert audiologists about what hearing device is right for you in the Calgary and Grande Prairie areas, contact us at Soundwave Hearing today.
All the blogs are reviewed and edited by our clinic's lead audiologist, Dr. Anne Wooliams. Dr. Woolliams is an experienced audiologist specialized in pediatric audiology, auditory processing, and tinnitus/sound sensitivity therapy. She is dedicated to providing top-notch hearing care and helping her clients improve their language and communication abilities. Dr. Woolliams' expertise in literature and linguistics, combined with her passion for helping people improve their language and communication, make her an incredibly valuable asset in the field of audiology. Learn more about Dr. Woolliams.