The Importance Of Protecting Your Ears This Festival Season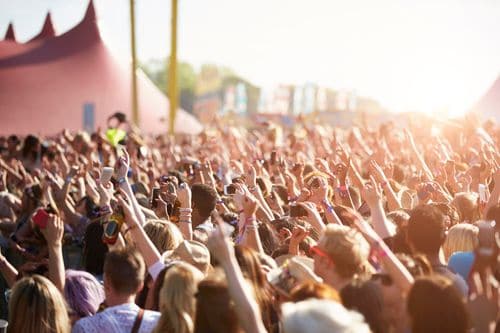 Protecting your ears from deafening sounds of everyday life is important.
Most people don't know this, but once damage has been done to your hearing, there's no way to restore it.
Everybody has hearing damage to some degree; the important thing is to keep that damage to a minimum. In no environment is this truer than when going to a music festival. At Soundwave Hearing Care, our audiologist at the hearing clinic in Calgary will take care of all your hearing-related needs. Let our team of professionals walk you through some of the things you can do to take care of your auditory health this summer during festival season.
Country Thunder Music Festival
Calgary is home to a number of wonderful music festivals to entertain you throughout the summer months. One of these festivals is the Country Thunder Music Festival. This festival features such big name artists as Toby Keith, Eric Church, Madeline Merlo and so many more. If you plan on going, be sure to do everything you can to protect your hearing by reading on and following our list of tips.
How can you protect your hearing at a concert?
While it might seem like more trouble than it's worth, protecting your hearing is absolutely necessary when attending any concert. Rock concerts can range anywhere between 120 and 140 decibels. Your hearing will be damaged by any noise louder than 85 decibels. That's a pretty big leap from the minimum.
Here's what you can do to protect your hearing at a concert:
Scope out the venue. While your instinct might tell you that you want to be as close as possible to all the action, getting too close to the stage can actually be a detriment to your health. Being close to the speakers will significantly increase the decibel levels your ears are exposed to.
Invest in some good earplugs. A decent pair of earplugs will reduce noise levels by approximately 20 decibels.
Choose outdoor shows. Outdoor shows are actually far less harsh on your ears because the sound concentration is not nearly as dense as an indoor venue.
Famous musician who use earplugs
If you think wearing earplugs to a concert makes you lame or uncool, take a look at these musicians who regularly wear them on stage:
Eric Clapton has been using earplugs on stage for years due to his serious case of tinnitus.
16-time Grammy award winner Sting wears earplugs when he plays due to noise induced hearing loss.
Paul Stanley was born only able to hearout of one ear. He wears earplugs on stage to protect the hearing in his good ear.
For hearing aid and audiology solutions in Calgary, make an appointment with Soundwave Hearing Care. Visit us here for more information regarding our services.
All the blogs are reviewed and edited by our clinic's lead audiologist, Dr. Anne Wooliams. Dr. Woolliams is an experienced audiologist specialized in pediatric audiology, auditory processing, and tinnitus/sound sensitivity therapy. She is dedicated to providing top-notch hearing care and helping her clients improve their language and communication abilities. Dr. Woolliams' expertise in literature and linguistics, combined with her passion for helping people improve their language and communication, make her an incredibly valuable asset in the field of audiology. Learn more about Dr. Woolliams.