Tips For Wearing Hearing Aids Behind Your Ears While Wearing A Mask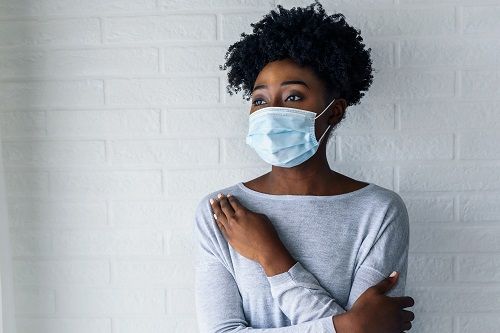 Due to health regulations about COVID-19, wearing a mask when out in public has become a common practice. But what if you wear behind-the-ear (BTE) hearing aids? We want you to feel confident wearing your hearing aids while you are out. We realize that these masks make speech sound fuzzy and take away the ability to lip-read, so now more than ever, you need your hearing aids!
Here are some tips to keep your hearing aids safely behind your ears:
1. When putting your mask on, take extra care to have your hearing aids the closest to your head, with the elastic on the outside. The order should be:
HEAD
GLASSES (if you wear them)
BTE HEARING AIDS
MASK ELASTIC OR STRAP.
2. Take extra care when removing your mask, as your BTE hearing aids can easily become caught on the elastic or straps and fall off. Try to limit the number of places you take off your mask (eg. in your car or at home) so that if your hearing aids fall off or dangle they can be easily found in a familiar place. And remember, whenever you safely remove your mask, check your ears and make sure your BTE hearing aids are still on your head before you leave that location!
3. Attach your mask to a headband with buttons or use a mask extender that holds the elastic of the mask behind your head instead of behind your ears. These can be purchased or made. A simple paperclip will do the trick in a pinch as well! This not only protects the backs of your ears from the elastic but helps keep your hearing aids in place too.
All the blogs are reviewed and edited by our clinic's lead audiologist, Dr. Anne Wooliams. Dr. Woolliams is an experienced audiologist specialized in pediatric audiology, auditory processing, and tinnitus/sound sensitivity therapy. She is dedicated to providing top-notch hearing care and helping her clients improve their language and communication abilities. Dr. Woolliams' expertise in literature and linguistics, combined with her passion for helping people improve their language and communication, make her an incredibly valuable asset in the field of audiology. Learn more about Dr. Woolliams.