WHO's Int'l Standards For Listening Devices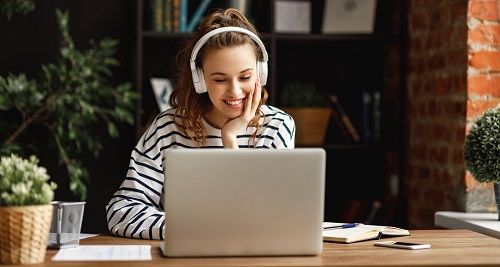 According to the World Health Organization, nearly half of all young people are at risk of hearing loss due to prolonged and excessive exposure to loud noises.
A Look At The WHO's Latest Safe Listening Standard
According to the World Health Organization (WHO), nearly half of all young people between the ages of 12 and 35 are at risk of hearing loss due to prolonged and excessive exposure to loud noises, notably by listening to music on personal audio devices. In an effort to lower this statistic, the WHO and the International Telecommunication Union (ITU) issued a new international standard for the manufacture and use of these devices earlier this year. This will make audio devices safer for listening. Here's an overview.
What Is Safe Listening?
The WHO defines safe listening as listening behaviour that doesn't put an individual's hearing at risk. Factors such as the volume, duration and frequency of exposure to a sound can increase the risk of hearing loss. The recommended safe level of noise exposure, referred to as sound allowance, is below 80 decibels for a maximum of 40 hours per week.
Device Features
The new international standard issued by the WHO and the ITU recommends that personal audio devices include three features to help improve listening practices, particularly among young people. Devices that comply with the WHO-ITU standard would:
●      Measure use of sound allowance
Listening to sound at a lower volume over a long period of time can have the same impact on hearing as listening to sound at a higher volume for a short period of time. Sound allowance refers to the maximum safe level of sound exposure, measured in both volume and duration. Therefore, the device should track the listener's exposure time and the sound volume.
●      Include volume control options
The device should provide the listener with a simple method to limit volume while using the device, including a feature that alerts the listener if they approach their weekly sound allowance. Additionally, the device should include a parental control option that requires a password to change the device's maximum sound output.
●      Provide personal usage information
The device interface and instruction manual should provide the user with general information about safe listening practices and instructions on how to monitor their own listening habits. This would include information about how to use the specific device's safe listening features.
Consult Alberta's Hearing Experts
If you need hearing aids, a hearing test or advice for how to prevent hearing loss, visit a Soundwave Hearing Care clinic near you. We offer a range of services including pediatric hearing care for children of all ages. For more information or to schedule a consultation with an audiologist, contact us today. We have clinics in Calgary, Grande Prairie, High River and Lethbridge to best serve our Alberta patients.
All the blogs are reviewed and edited by our clinic's lead audiologist, Dr. Anne Wooliams. Dr. Woolliams is an experienced audiologist specialized in pediatric audiology, auditory processing, and tinnitus/sound sensitivity therapy. She is dedicated to providing top-notch hearing care and helping her clients improve their language and communication abilities. Dr. Woolliams' expertise in literature and linguistics, combined with her passion for helping people improve their language and communication, make her an incredibly valuable asset in the field of audiology. Learn more about Dr. Woolliams.