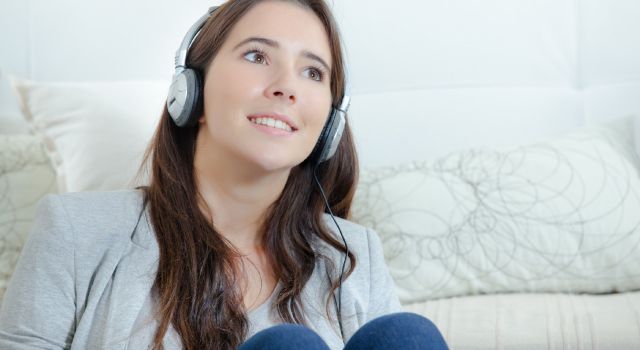 Health care in Canada is changing as researchers increasingly understand that men and women have different health needs, along with the well known gender specific issues that are undergoing review to weed out past biases.
In May 2015, in celebration of National Women's Health Week, the Better Hearing Institute (BHI) published an article that discussed the importance of treating hearing loss in regards to a woman's overall wellness, while noting that a growing body of research is showing an association between hearing loss, quality of life, and a number of common chronic diseases and health conditions such as cognition issues, dementia, depression, falling, hospitalization, and overall physical and mental health concerns.
Experts have known for years that addressing hearing loss can have a positive impact on your quality of life. Research shows that many people with hearing loss who use hearing aids see an improvement in their ability to hear in many settings; and many see an improvement in their relationships at home and at work, in their social lives, and in their ability to communicate effectively in most situations. Many even say they feel better about themselves.
From the BHI article, here are six facts every woman should know about hearing health:
Research shows that women with hearing loss are more likely to be depressed.
Cardiovascular and hearing health are linked. The inner ear is so sensitive to blood flow that abnormalities in the cardiovascular system can be detected here earlier than in other less sensitive parts of the body. Heart disease is the No. 1 killer of women, according to the American Heart Association.
Diabetic women are twice as likely to have hearing loss as they age, especially if the diabetes is not well controlled with medication.
Ibuprofen and acetaminophen are associated with an increased risk of hearing loss in women. The link is even stronger among those younger than 50.
Research shows a link between hearing loss and dementia, leading experts to believe that interventions, like hearing aids, could potentially delay or prevent dementia. Research is ongoing.
And on a more positive note, a higher level of physical activity, regular fish consumption, and a higher intake of long-chain omega-3 polyunsaturated fatty acids can be associated with a lower risk of hearing loss in women.
If you have concerns about hearing loss, are looking for advice on women's health and hearing, or hearing aids, contact Soundwave Hearing Care toll-free at 1-866-402-5552 in Lethbridge or direct in Calgary at 403-270-7425 High River at 403-270-7425 and Grande Prairie at 780-538-2744 today for friendly, professional hearing care for all ages, from infants to adults.
All the blogs are reviewed and edited by our clinic's lead audiologist, Dr. Anne Wooliams. Dr. Woolliams is an experienced audiologist specialized in pediatric audiology, auditory processing, and tinnitus/sound sensitivity therapy. She is dedicated to providing top-notch hearing care and helping her clients improve their language and communication abilities. Dr. Woolliams' expertise in literature and linguistics, combined with her passion for helping people improve their language and communication, make her an incredibly valuable asset in the field of audiology. Learn more about Dr. Woolliams.