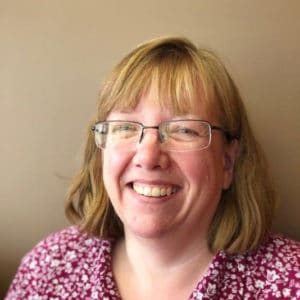 Tracy is originally from Scotland where she worked in audiology for years. She was also an advisor to the Scottish government of audiology policy, but moved to Canada for new adventures. She enjoys working with clients of all ages from children to seniors and appreciates their different needs and goals. Tracy takes great pride in educating each client and family until they are comfortable with the options for their hearing health. She has a strong interest in the treatment of tinnitus and challenging hearing difficulties. Tracy makes sure that each client's unique hearing needs are heard, valued, and treated with the utmost care and knowledge.
Read More
What our clients say about Tracy
Experienced Sudden and Severe Hearing Loss
I experienced sudden and severe hearing loss 8 months ago and with the assistance of Tracy Smith in Grande Prairie, I have been given a new "lease on life".Tracy took the time to arrange appointments for me with the specialist in Edmonton and then through continued follow up, we were able to find hearing aids though Phonak that have allowed me to use my cell phone and have a conversation with my grandchildren! I am extremely grateful for all of Tracy's help and I feel I wouldn't have the results dealing with anyone else. Her compassion and understanding gave me hope at a very difficult time and she came through for me so that I can live a productive life again. Thank you to all the Sound Wave's staff as I feel their service is second to none!
Gratefully yours, GS
---
Credentials
Education
M.Sc.: University of Bristol
Diploma in Hearing Therapy: Royal School of the Arts
Professional
Registered Audiologist (R.Aud)
I believe in a person-centred approach to audiology. I will listen to your needs and together we will come up with personal plan to improve your communication, based on what is important to you and your family.
Tracy Smith