How hearing aids can improve brain function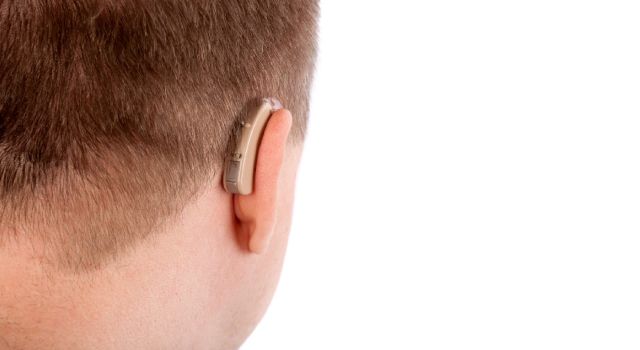 Hearing loss is a chronic medical condition affecting roughly half of older Canadian adults aged 65 and over. The good news is that hearing aids are more effective and comfortable than ever before, offering a fantastic treatment option for hearing loss.
Many people, however, are reluctant to seek help from a hearing aid and audiology clinic and end up suffering not only a decline in their ability to communicate, but a decline in certain cognitive abilities as well.
When the ears stop picking up sound as clearly as they once did, the brain needs to draw on more resources in order to comprehend what it is hearing. For example, needing to devote more attention and effort toward listening to what someone is saying can leave you with a lowered ability to encode those words in memory and pay attention to your surroundings. A higher degree of hearing loss, regardless of factors such as race, age, and sex, has also been correlated with a higher incidence of dementia.
It makes sense to suppose that hearing aids, by restoring the ability to hear, could help preserve and even restore cognitive abilities, and this is exactly what a few promising studies have shown. One recent study out of The University of Texas at El Paso found that a group of people in their 50s and 60s who had never previously used hearing aids showed a significant improvement on measures of auditory working memory and attention after two weeks of wearing them.
This research confirmed the findings of a previous 2011 study out of the Eulji University School of Medicine in Seoul, which also looked at how cognitive function was affected by the use of hearing aids. The authors likewise found that their participants showed improvements on tests of short-term memory and learning abilities after 6 months of hearing aid use.
It's never too late to reap the cognitive health benefits of treating your hearing loss with hearing aids. Whether you just noticed that sounds aren't as clear and sharp as they used to be, or if it has been going on for several years, the hearing aid and audiology experts at Soundwave Hearing Care are here to listen and help find the best solution for you.
Contact Soundwave Hearing Care today if you have any more questions or if you would like to schedule an appointment for audiological testing. Visit one of our locations in Calgary, Lethbridge, Grande Prairie, and High River, and we'll help set you on the road to better hearing in no time.
All the blogs are reviewed and edited by our clinic's lead audiologist, Dr. Anne Wooliams. Dr. Woolliams is an experienced audiologist specialized in pediatric audiology, auditory processing, and tinnitus/sound sensitivity therapy. She is dedicated to providing top-notch hearing care and helping her clients improve their language and communication abilities. Dr. Woolliams' expertise in literature and linguistics, combined with her passion for helping people improve their language and communication, make her an incredibly valuable asset in the field of audiology. Learn more about Dr. Woolliams.