How To Choose A Cell Phone If You Have A Hearing Aid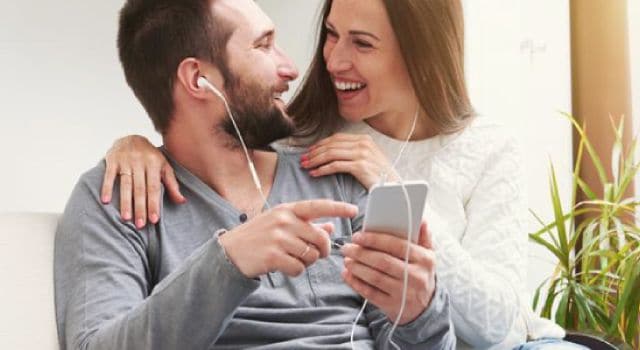 It doesn't matter if you're a professional, a busy grandparent or a typical Calgary teenager; any kind of hearing loss takes a lot of energy to manage every day.
And if you have a hearing aid, using a phone takes that effort to a whole new level.
The good news is that things have changed in cell phone technology, and hearing aid compatible (HAC) cell phones now let you connect with your contacts without all the noise and interference of the older versions.
Let's look at the most important things to consider when shopping for a cell phone that doesn't interfere with your hearing aid. It may just change the way you look at keeping in touch.
Is It An HAC-Rated Phone?
If the phone you're looking at is compatible with hearing aids, you'll find an HAC rating on the packaging or in the user's manual. Look for a label featuring the codes M3 or M4. The higher the M number, the clearer the sound. Anything lower than M3 will be too frustrating to use.
If your hearing aid or cochlear implant has a telecoil, you'll need to look for a different rating'97from T1 to T4. Here, too, the higher numbers mean less noise interference.
If a phone doesn't have a high T or M rating, it's not a suitable choice for use with any kind of hearing aid.
The Magic Combination
The same rating system applies to your hearing aid. The higher its M or T rating, the more compatible it is for use with cell phones. Ideally, you'll have highly rated equipment in your hand and in your ears. If you're not sure about your hearing aid's rating, call us or drop by and talk to one of our audiologists or hearing aid practitioners to find out.
Know Your Rights
Treat yourself to a tryout period with your phone. The Canadian Radio-television and Telecommunications Commission (CRTC), which regulates the wireless phone industry, protects you on this front.
According to the CRTC, individuals with disabilities can cancel their contracts and return their cell phones within 30 days of purchase if they're not satisfied. You may have to stay within certain usage limits for this trial period, so make sure you know what they are before you start using your new phone.
Where To Go For Help
Soundwave Hearing Care provides hearing assessments and hearing aid solutions at four locations: Calgary, High River, Grand Prairie and Lethbridge. Contact us to learn more about hearing aid solutions that can make your life simpler and richer in sound.
All the blogs are reviewed and edited by our clinic's lead audiologist, Dr. Anne Wooliams. Dr. Woolliams is an experienced audiologist specialized in pediatric audiology, auditory processing, and tinnitus/sound sensitivity therapy. She is dedicated to providing top-notch hearing care and helping her clients improve their language and communication abilities. Dr. Woolliams' expertise in literature and linguistics, combined with her passion for helping people improve their language and communication, make her an incredibly valuable asset in the field of audiology. Learn more about Dr. Woolliams.