Stay In The Loop With Wireless Accessories For Your Hearing Aids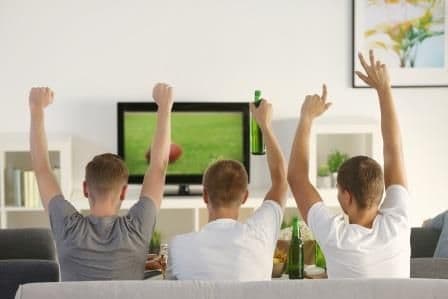 Hearing loss can be an isolating experience, but with today's hearing aids, you can stay more connected to the world around you than ever before.
Not only are modern listening devices sleek, powerful and virtually undetectable, they can also be enhanced with wireless accessories and apps that allow you to hear even more. Here's an overview of some of the exciting wireless accessories and apps now available to compliment your hearing aids.
Types of wireless accessories and apps for your hearing aids
Hearing aid accessories are designed to make using a listening device a more seamless experience. They're simple to install and can be easily connected to your hearing aids and other wireless devices using Bluetooth technology. Here are a few examples of the types of accessories available:
TV connectors. With these accessories, you can stream audio from your TV directly to your hearing aids and adjust the volume to the level you need. To learn more, check out the product descriptions for the Starkey TV accessory and Phonak TV connector.
Microphones. Wireless microphones like the Starkey microphone+ accessory improve your hearing in situations where you need to focus on certain speakers. By placing a microphone near the person you want to hear, it'll create a one-way microphone that streams sound directly to your hearing aids. For unobtrusive microphones for subtle use in professional and social contexts, check out the RogerTM clip-on and pen microphones.
Remote accessories. Remote controls provide a tool other than your smartphone for adjusting the volume and settings on your hearing aids. This is useful for people who are less comfortable using their phones because of vision problems or reduced dexterity.
Phone accessories. There are also accessories that stream phone calls directly to your hearing aids. The Phonak DECT cordless phone streams calls from your landline phone to your hearing aids, while the Phonak EasyCall device attaches to your cellphone to stream your mobile calls.
There are also smartphone apps that you can use with your hearing aids. For instance, the Thrive Hearing App, designed to complement Starkey's Livio AI hearing aids, allows you to monitor your overall health by tracking your levels of active listening, social engagement and physical activity.
How wireless features improve your hearing experience
Hearing aid accessories keep you from missing a beat during conversations at work, home or school, or while watching TV or talking on the phone. With microphones, you'll hear more clearly in noisy environments like crowded restaurants and stay fully engaged during meetings and social events. These accessories also give you the freedom to adjust the volume yourself so you don't have to ask others to speak up or turn up the TV.
Calgary hearing aid and audiology specialists
At Soundwave Hearing Clinic, our audiologists are happy to recommend wireless accessories that will let you get the most out of your hearing aids. Contact us today to make an appointment at one of our clinics in Calgary, Grande Prairie, Lethbridge or High River.
All the blogs are reviewed and edited by our clinic's lead audiologist, Dr. Anne Wooliams. Dr. Woolliams is an experienced audiologist specialized in pediatric audiology, auditory processing, and tinnitus/sound sensitivity therapy. She is dedicated to providing top-notch hearing care and helping her clients improve their language and communication abilities. Dr. Woolliams' expertise in literature and linguistics, combined with her passion for helping people improve their language and communication, make her an incredibly valuable asset in the field of audiology. Learn more about Dr. Woolliams.