Stream Music And More With Today's Hearing Aids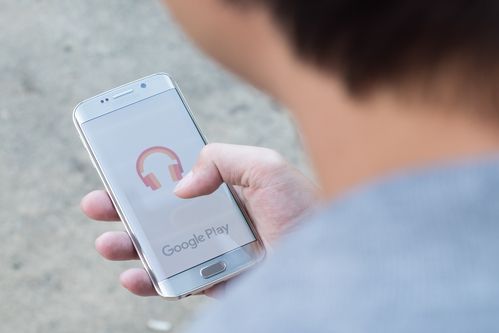 Gone are the days when you needed another device to stream music from your phone while wearing your hearing aids.
Thanks to Bluetooth connectivity, the hearing devices of today can connect to your electronics to allow you to listen to your favourite podcasts or music and let you watch TV at the volume you need without annoying your loved ones.
Now, GN Hearing has teamed up with Google to be the first hearing aid manufacturer to offer a full spectrum of direct audio streaming from Android devices.
Why do hearing aids need Bluetooth technology?
Before hearing aids could connect to smartphones and other electronics wirelessly, wearing a listening device made activities like talking on the phone or listening to music very challenging. Using the phone often involved struggling to find the best position to hear the speaker in and then trying not to move the phone to keep the conversation from cutting in and out. Listening to music with headphones often didn't work because it caused so much feedback.
With Bluetooth technology, you don't need a separate device for these activities. Your phone calls and music are connected directly to your hearing aid, allowing for a seamless experience.
Fully compatible with Android devices
While Bluetooth-enabled hearing aids have become more common in recent years, before now the only way to connect to an Android device was by using a streamer'97a device that converts the Bluetooth signal to an FM signal that the hearing aid can pick up. The new devices made by Google and GN Hearing will be the first hearing aids to be fully compatible with Android devices.
Google has announced that future versions of Android will include hearing aid streaming support for connecting listening devices to smartphones and tablets via Bluetooth. GN Hearing's ReSound LiNX Quattro and Beltone Amaze will be the first devices to allow for full connectivity with Android technology.
Calgary hearing aid and audiology specialists
If you have other questions about hearing impairment and what to do if you need a listening device, an audiologist at the Soundwave Hearing Care clinic can help you figure out what kind of hearing aid is right for you. We have five locations to serve people all over Calgary and Grande Prairie. Call the clinic closest to you to make an appointment.
All the blogs are reviewed and edited by our clinic's lead audiologist, Dr. Anne Wooliams. Dr. Woolliams is an experienced audiologist specialized in pediatric audiology, auditory processing, and tinnitus/sound sensitivity therapy. She is dedicated to providing top-notch hearing care and helping her clients improve their language and communication abilities. Dr. Woolliams' expertise in literature and linguistics, combined with her passion for helping people improve their language and communication, make her an incredibly valuable asset in the field of audiology. Learn more about Dr. Woolliams.