Sudden Hearing Loss: What It Is And How To Cope With It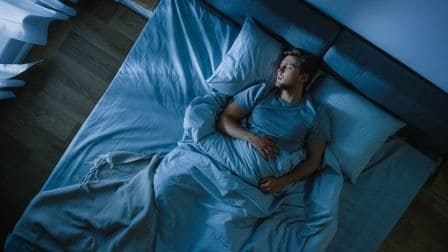 Sudden hearing loss can be scary. However, with the right treatment, it can be dealt with effectively. In this article, we explore this condition in depth.
WHAT IS SUDDEN HEARING LOSS?
Sudden hearing loss, also known as sudden sensorineural hearing loss (SSHL), refers to a rapid loss of hearing. It can occur immediately or over several days and nine out of ten times only affects one ear.
SSHL is diagnosed when the patient has experienced at least 30 decibels of hearing loss. For reference, hearing loss of 30 decibels makes conversation-level speech sound like a whisper. The diagnosis is made using a hearing test.
In about 50% of cases, people with SSHL recover some or all of hearing within a week or two. When lasting partial or total hearing loss occurs, there are treatments available to mitigate the problem.
WHAT ARE THE SIGNS?
When sudden hearing loss occurs immediately, some people notice a loud "pop". If it occurred during their sleep, they may detect a change in their ability to hear when they wake up. Others may not notice anything right away and, for example, may only notice a change when they put their phone to the affected ear.
Symptoms of SSHL include inability to hear well, dizziness, balance problems and buzzing in the ears. If you believe you've experienced sudden hearing loss, visit a doctor immediately.
WHAT SHOULD YOU DO WHEN IT HAPPENS?
It's important to seek medical help right away following sudden hearing loss. Otherwise, permanent hearing loss can occur. Eighty-five percent of people who receive treatment from an otolaryngologist, or ENT, will recover at least some of their hearing.
Get medical help right away and get a baseline hearing test with Soundwave Hearing Care as soon as possible following a sudden hearing loss. Our team of audiologists and hearing aid practitioners can help direct you for further medical help, if needed.
Among the most common treatment options for persistent hearing loss are corticosteroids, cochlear implants and hearing aids.
HOW DO HEARING AIDS HELP?
If hearing isn't fully recovered in the weeks following the onset of SSHL, most patients will benefit from a hearing aid, which will amplify whatever hearing remains in the patient's affected ear. And if the patient's hearing loss is coupled with tinnitus (a ringing in the ears), specialized hearing aids can be worn to treat both problems.
DO YOU NEED A HEARING AID IN CALGARY?
Turn to Soundwave Hearing Care for a custom-moulded hearing aid in Calgary, Lethbridge, Grande Prairie or High River. We offer various types of state-of-the-art hearing devices, including ones that fit discreetly in your ear. In addition, our qualified audiologists can provide you with complete hearing tests and evaluations. To learn more about our hearing aids or to schedule an appointment, contact us today.
All the blogs are reviewed and edited by our clinic's lead audiologist, Dr. Anne Wooliams. Dr. Woolliams is an experienced audiologist specialized in pediatric audiology, auditory processing, and tinnitus/sound sensitivity therapy. She is dedicated to providing top-notch hearing care and helping her clients improve their language and communication abilities. Dr. Woolliams' expertise in literature and linguistics, combined with her passion for helping people improve their language and communication, make her an incredibly valuable asset in the field of audiology. Learn more about Dr. Woolliams.