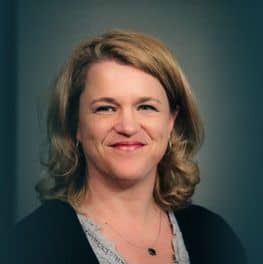 Deanne Smigel
R.HAP, BC-HIS
Deanne is a born-and-raised Calgarian whose compassion for others brought her to the profession of Hearing Aid Practitioner. Deanne focuses on learning about the hearing needs of her clients and then working with them to choose the right technology that will meet their listening needs. Deanne guides her clients to use their hearing technology to their advantage in order to regain the best communication abilities they can. Deanne's easy-going style makes her a valued and approachable partner for her clients to work with over the years as their hearing needs change.
Read More
What our clients say about Deanne
I was quite apprehensive for my first appointment at Soundwave
I was quite apprehensive for my first appointment at Soundwave. However, DEANNE was amazing !! She was so patient and understanding and I very quickly felt at ease . I never felt rushed at any time and she explained everything so clearly and I felt very confident that I was in good hands. I have since returned to the office several times and have always been treated so well . I would definitely recommend this Soundwave clinic to anyone who is thinking about seeking treatment for any degree of hearing loss.
I Had Such a Good Experience With Soundwave
I had such a good experience with Soundwave I had to write a review. Not only was I able to get an appointment ahead of schedule as I was waiting on a cancellation list. The professionalism and empathy shown by Deanne was incredible. She made me very comfortable and was excellent at explaining the results of my test and very helpful in understanding my need to return to work following an illness. I am very impressed with Soundwave and would recommend them to anyone.
Just Finished Getting Set Up For My New Pair of Hearing Aids From Soundwave
I just finished getting set up for my new pair of hearing aids from Soundwave.
Technology has changed a lot since my first pair.
I can't recommend Deanna enough.
From the first test, to fitting, to simply explaining the technology changes, and to final adjusting, Deanna has been extraordinary. She is knowledgeable, caring, and last, but certainly not least, she is nice! Highly recommend calling her.
---
Credentials
Education
B.PE. – University of Calgary
Diploma – Hearing Aid Practitioner Program: Grant McEwan College
Professional
Board Certified – Hearing Instrument Specialist
My goal is to help people with hearing loss have a better quality of life by providing quality hearing instruments and education on communication strategies coupled with quality customer service in an environment where hearing health care is the priority.
Deanne Smigel