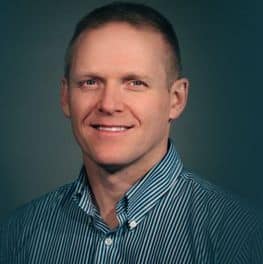 Steve Beaumont
B.Sc., M.Sc.
A transplanted Atlantic Canadian, Steve has made Alberta his family home. He is a dedicated Audiologist, who is committed to helping improve the lives of those in his community through better hearing. He focuses on educating his clients that early intervention is crucial for the prevention, identification and treatment of childhood and adult hearing disorders. He enjoys working with both children and adults as an Audiologist and thrives on the unique challenges faced by each group. Steve's emphasis as an Audiologist is to collaborate with his clients to ensure their ongoing hearing experience is nothing but the best!
Read More
What our clients say about Steve
Steve Went Above and Beyond to Help Me Out
Steve went above and beyond to help me out. I am from Edmonton and called to inquire about some stethoscope options, and Steve put together an informative document and also called a manufacturer to give me some options. He then directed me to go to my local clinic, so at the end of the day he helped me without any benefit (business) for himself! I can only imagine the service Soundwave provides Calgarians! Highly recommended from someone who will probably never go to Soundwave (unless I move to Calgary).
---
Credentials
Education
B.Sc.: Mount Allison University
M.Sc.: Dalhousie University
Professional
R.Aud, Aud(C)
Clinical Audiologist
Faculty
University of British Columbia, Clinical Instructor, School of Audiology & Speech Sciences
I believe educating patients about their hearing loss and its effects on both them and those around them is the cornerstone to providing good, quality hearing care. Once it's established, a patient's understanding, combined with the use of today's advanced hearing aid technology, will lead them down the path of successful hearing rehabilitation. At Soundwave Hearing Care, it is our goal to create and maintain a long lasting relationship with all our clients, built on trust, respect and caring for all of their hearing care needs.
Steve Beaumont